Regular price
$20.00 USD
Sale price
$18.00 USD
Unit price
per
Sale
Sold out
Northern Bayberry (Wild-foraged), Sassafras (Wild-foraged), and Lavender Buds (Organic)
Wildcrafted and organic ingredients harvested in pristine forests or organic farms
56 grams of loose tea (2 oz)
30+ servings
Plastic-free packaging
Flavor notes: floral and earthy
Many use lavender essential oil as aromatherapy to promote calming sensations in the body. But have you ever drank it as an herbal tea? This tea blends organic culinary lavender with 2 wild-foraged native plants used in Native American herbalism, for an experience that transcends the body into a restful sleep.
Flavor notes: The floral taste of lavender is most prominent in this blend, but it owes some of its taste to the black-tea flavor of Northern Bayberry. Sassafras' flavor is comparable to lemon balm, but significantly more subtle in flavor.
Below are some of the common properties associated with each plant in this tea blend.
Northern Bayberry is a native plant to North America. We add Northern Bayberry in this blend for its delicious flavor, but it's been used in Native American herbalism. This versatile plant holds historical importance as many of its parts have been used in herbalism, candle-making, and cloth dyeing. It has potential anti-inflammatory and antioxidants effects. Bayberry is often used as a remedy to promote respiratory, digestive, and immune system health. It's astringent and has drying qualities.
Sassafras is a native North American plant that has edible leaves, bark, and roots. Its root was traditionally made into tea and used by Native Americans as a tonic (blood purifier). We add Sassafras in this blend for its delicious flavor, but its recognized across the globe for a wealth of medicinal and practical uses. Its leaves have mucilaginous qualities. Fun fact: Sassafras' root was once used to make root beer!
Lavender Buds are the flowers of the Lavender plant. In folklore, Lavender is thought to arouse passions as an aphrodisiac and is still one of the most recognized scents in the world. We add it to this blend because it's one of the most beloved flowers in the world. In addition to incredible flavor, it promotes calming sensations throughout the body. Lavender may also be beneficial for providing digestive support, support for PMS emotional symptoms, and providing anxiety support.
This is a small-batch product, meaning that there is a limited quantity available. If you own this product, you are one of a special few! We harvest the wild-foraged plants in this blend ourselves. We work at our capacity and within the earth's limit, resulting in a small batch of seasonally available herbal products.
The wild-foraged plants in this blend were wild-foraged responsibly in clean & local forests (New York, New Jersey, Pennsylvania). The Lavender was grown on a small organic farm.
All of these plants' health benefits are well documented in many herbal books, both old and new, and are not intended to diagnose, treat, cure, or prevent any disease. Furthermore, these statements have not been evaluated by the food and drug administration. when in doubt consult your healthcare provider or a clinically trained herbalist. 
In addition to all the benefits listed, these plants have additional benefits, side effects, and interactions. Please do your own research before consuming. 
Scientific names of each plant are: Myrica pensylvanica, Sassafras albidum, and Lavandula.
Glam Gardener NYC offers free shipping on stickers, cards, and all orders over $50.
Share
Shipping

Orders are fulfilled through USPS. Please allow for standard shipping time, which is usually 1-5 business days.
Return policy

Glam Gardener NYC takes the upmost care in packaging your orders with love. If there is something wrong with your order, please email glamgardenernyc [at] gmail.com so that I can get to the bottom of the issue. Glam Gardener NYC is a one-woman shop, so your kindness and patience is appreciated.
View full details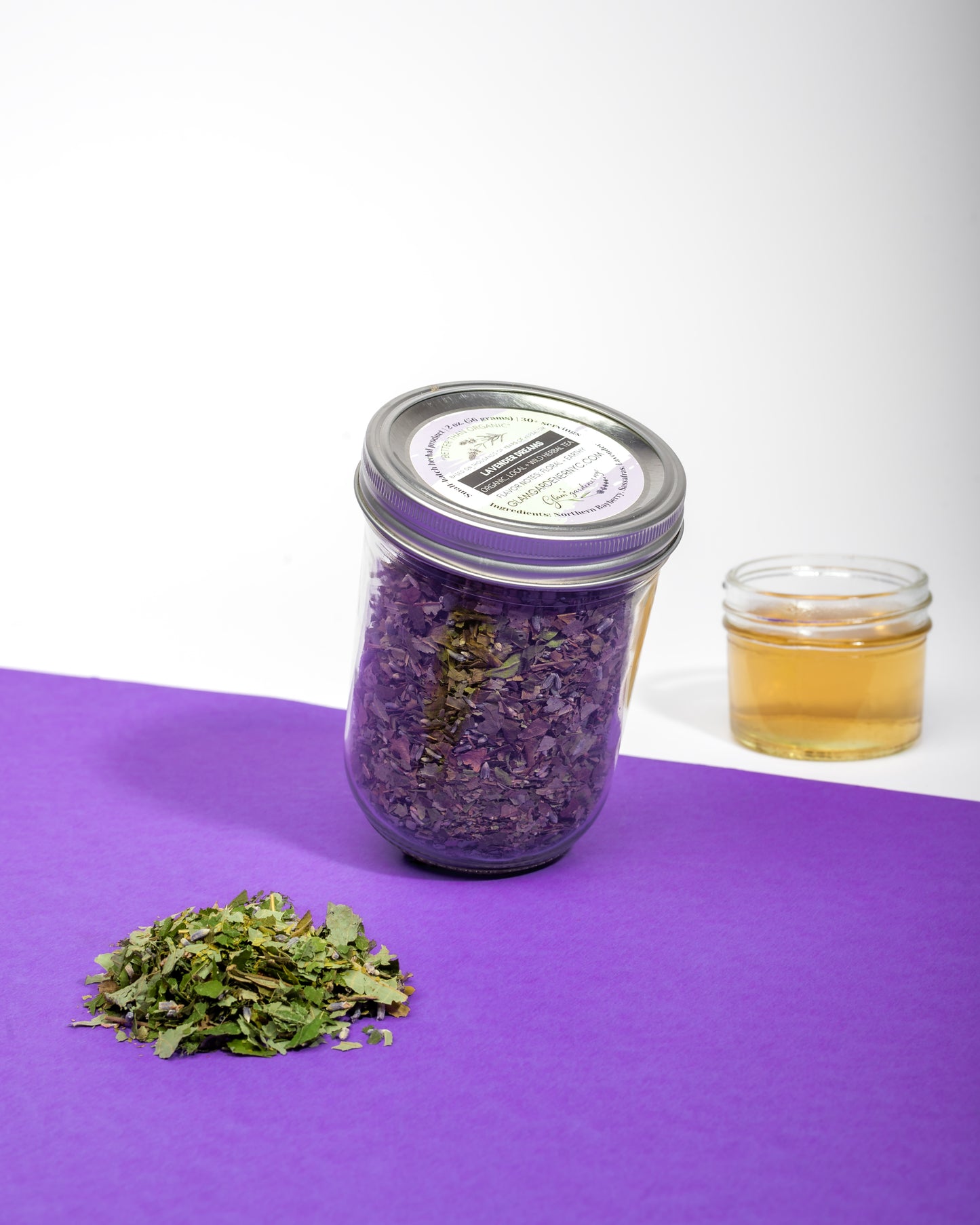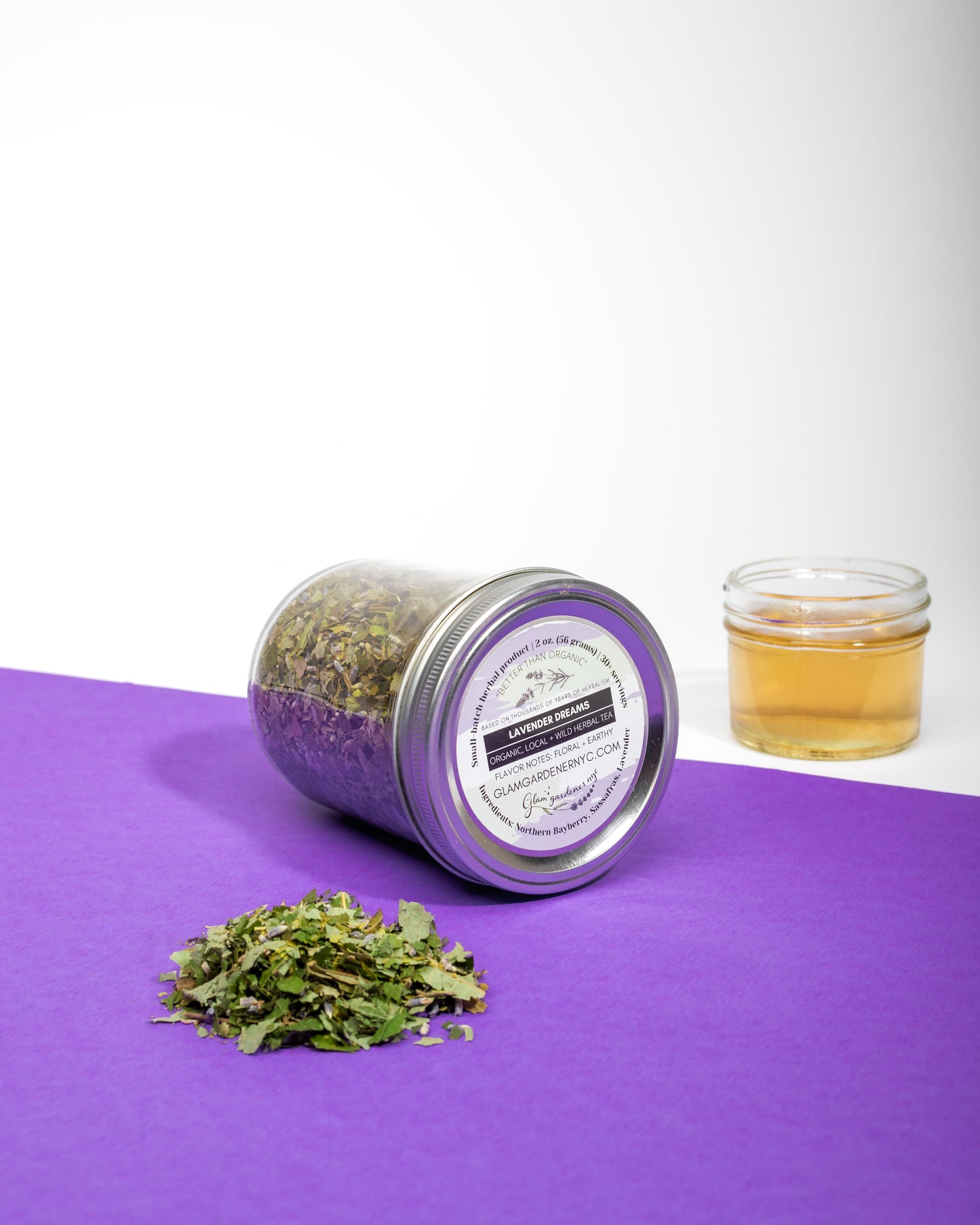 Tea Infuser | Stainless Steel & High Quality
Regular price
Sale price
$3.00 USD
Unit price
per
Sale
Sold out
Share
View full details