Regular price
$25.00 USD
Sale price
$20.00 USD
Unit price
per
Sale
Sold out
Wild-harvested and organic mullein, damiana, mint, and sage
An aphrodisiac blend for drive and arousal
Pre-ground in 1 oz. stand up pouch
Will roll 40 - 80 joints individual smokes
Lover's Smoke by Glam Gardener NYC is a blend infused with wild- harvested and organic smokable favorites like mullein, mint, and sage, with a globally renowned aphrodisiac: damiana.
Mullein has been used as a tobacco replacement for those interested in a non-addictive smoke alternative. Aphrodisiacs are plants that stimulate sexual desire. Damiana has been used for hundreds of years as an aphrodisiac, stimulant, and tonic in various Central and South American traditions. This blend has a sweet and uplifting flavor.
Many enjoy mixing this blend with tobacco or cannabis. An added benefit of this blend is that you can drink it as a tea. Mullein is often used for respiratory, throat, and lung health, so this is suitable for people waning off of cigarette smoking or wishing to clear the lungs.
Reviews from customers:
"I love mixing this herbal blend with my cannabis at home. It's a nice complement, because it adds flavor and makes my experience all around smoother."
"Every herb comes through individually and they fill the air with this amazing scent that I wished would last forever! So unique and I can't wait to get more."
Glam Gardener NYC herbal products are always crafted with wild-harvested plants and organic ingredients. We harvest plants from pristine local forests and source from trusted organic farmers to craft high quality blends for customers that value local, sustainable, and ethical products.
All of these plants' health benefits are well documented in many herbal books, both old and new, and are not intended to diagnose, treat, cure, or prevent any disease. Furthermore, these statements have not been evaluated by the food and drug administration. when in doubt consult your healthcare provider or a clinically trained herbalist. 
In addition to all the benefits listed, these plants have additional benefits, side effects, and interactions. This product is intended for use by ages 21+.
Glam Gardener NYC offers free shipping on stickers, cards, and all orders over $50.
Share
Shipping

Orders are fulfilled through USPS. Please allow for standard shipping time, which is usually 1-5 business days.
Return policy

Glam Gardener NYC takes the upmost care in packaging your orders with love. If there is something wrong with your order, please email glamgardenernyc [at] gmail.com so that I can get to the bottom of the issue. Glam Gardener NYC is a one-woman shop, so your kindness and patience is appreciated.
View full details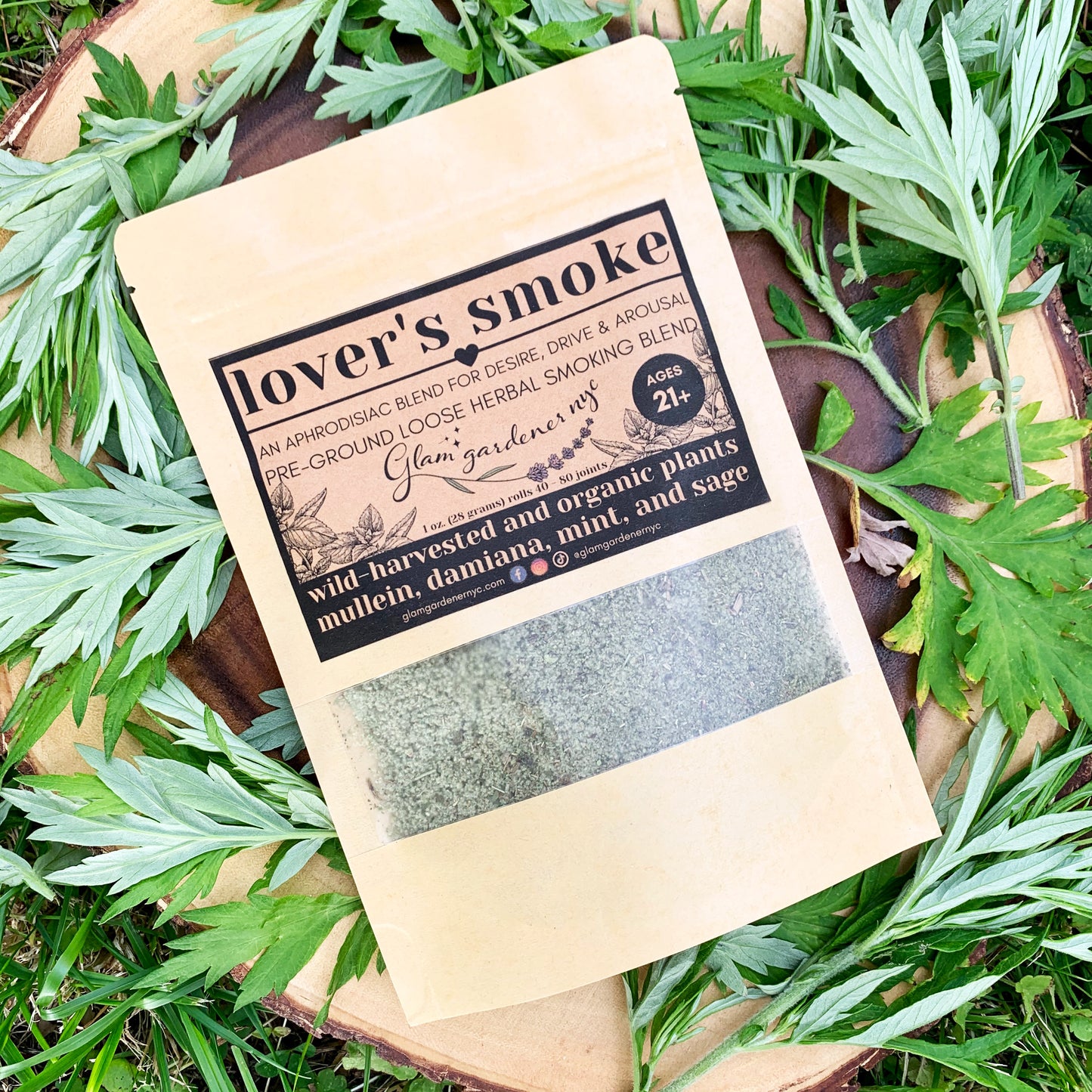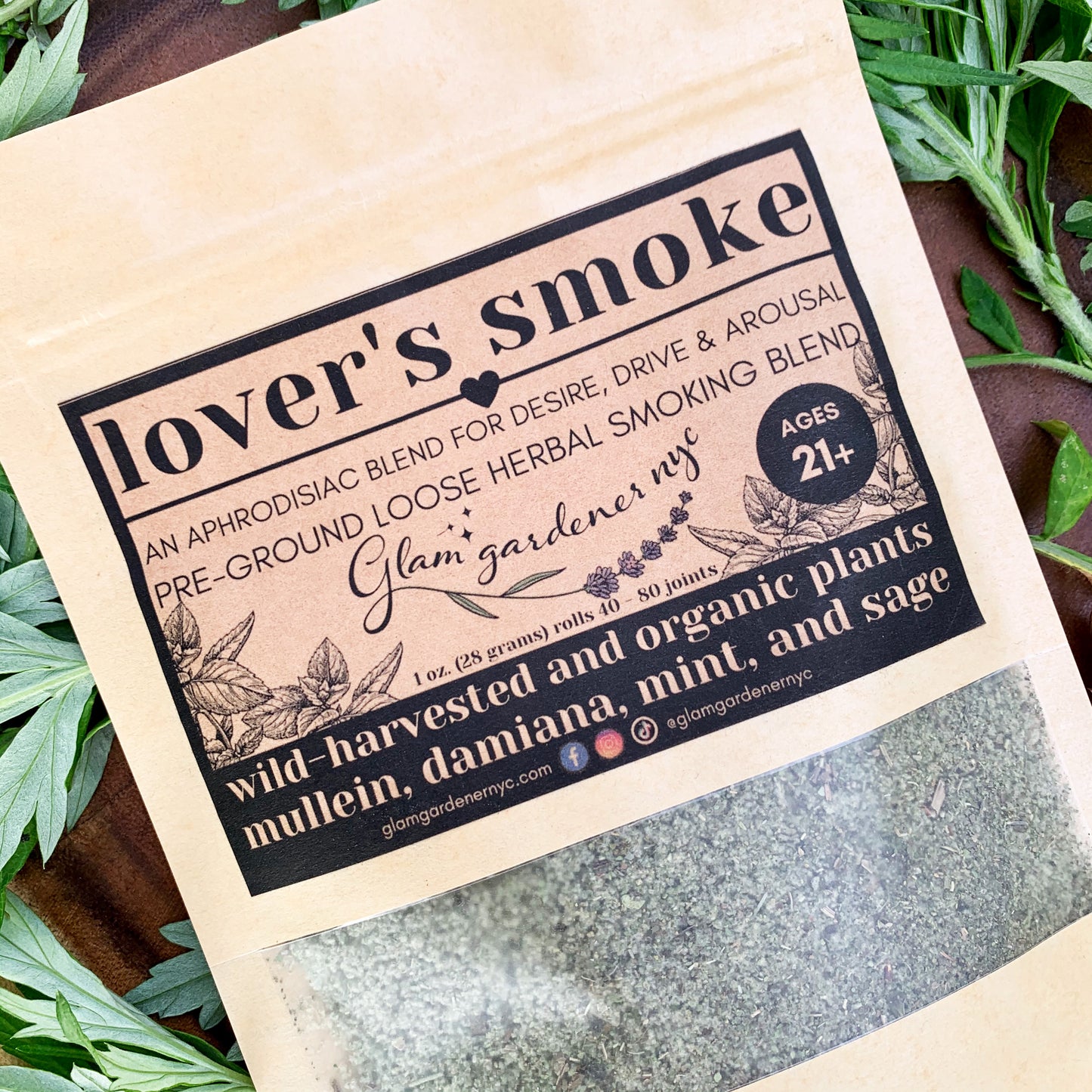 Lover's smoke: herbal aphrodisiac (5-pack of pre-rolled herbal smoke-ables)
Regular price
Sale price
$20.00 USD
Unit price
per
Sale
Sold out
Share
View full details