Regular price
$25.00 USD
Sale price
$20.00 USD
Unit price
per
Sale
Sold out
100% organic, wild, or local ingredients
8 ounces
16+ servings
Plastic-free packaging
One-of-a-kind elderberry sizzurp (syrup) with local honey, organic USA-grown elderberries, and wild ingredients. You will not find another one like this! We promise.
What's elderberry sizzurp (syrup)
Elderberry sizzurp (syrup) is a powerful herbal remedy used during cold & flu season for boosting the immune system, providing antioxidants, and vitamin c. Unlike other blends, our elderberry sizzurp is refined-sugar free!
How do you take it?
Shake the bottle well, then incorporate 1-2 tablespoons in with water, tea, or in your favorite recipe.
What does it taste like?
Our elderberry sizzurp is an oxymel, meaning that it has an apple cider vinegar and honey base. It's tangy, sweet, and may take some getting used to. You'll taste the spicy and pungent flavors of cinnamon, ginger, and clove, which all have potent antibacterial properties to make this blend a magical remedy for cold & flu season.
What makes Glam Gardener NYC elderberry sizzurp different from the elderberry syrup on the market?
This product supports your local forager, beekeeper, and farmer!
We're obsessed with eating wild plants and sustainable food systems. This elderberry sizzurp features two incredible, but underappreciated wild plants: spicebush and sassafras.
Spicebush is recognized by foragers, herbalists, and chefs across the globe for their magical properties. Its an abundant native plant used by Native Americans as a medicinal remedy for cold & flu symptoms and more.
Sassafras is an amazing native tree that works as a tonic to cleanse the body while providing the most delicious and unique flavor. Did you know that sassafras is the tree that was originally used to make rootbeer?
The rest of the ingredients are hyper-local to New York, grown by small family farms in the USA, or organically sourced from ethical farms globally. We take sustainability seriously at Glam Gardener NYC.
Full ingredient list:
Organic: Apple Cider Vinegar, elderberries (USA), cinnamon, cloves, ginger Local (NY): raw honey from Beezy Beez Honey Wild-foraged: spicebush leaves, bark, and berries, sassafras leaves and bark.
Disclaimer:
All of these plants' health benefits are well documented in many herbal books, both old and new, and are not intended to diagnose, treat, cure, or prevent any disease. Furthermore, these statements have not been evaluated by the food and drug administration. when in doubt consult your healthcare provider or a clinically trained herbalist. 
In addition to all the benefits listed, these plants have additional benefits, side effects, and interactions. Please do your own research before consuming. 
Glam Gardener NYC offers free shipping on stickers, cards, and all orders over $50.
Share
Shipping

Orders are fulfilled through USPS. Please allow for standard shipping time, which is usually 1-5 business days.
Return policy

Glam Gardener NYC takes the upmost care in packaging your orders with love. If there is something wrong with your order, please email glamgardenernyc [at] gmail.com so that I can get to the bottom of the issue. Glam Gardener NYC is a one-woman shop, so your kindness and patience is appreciated.
View full details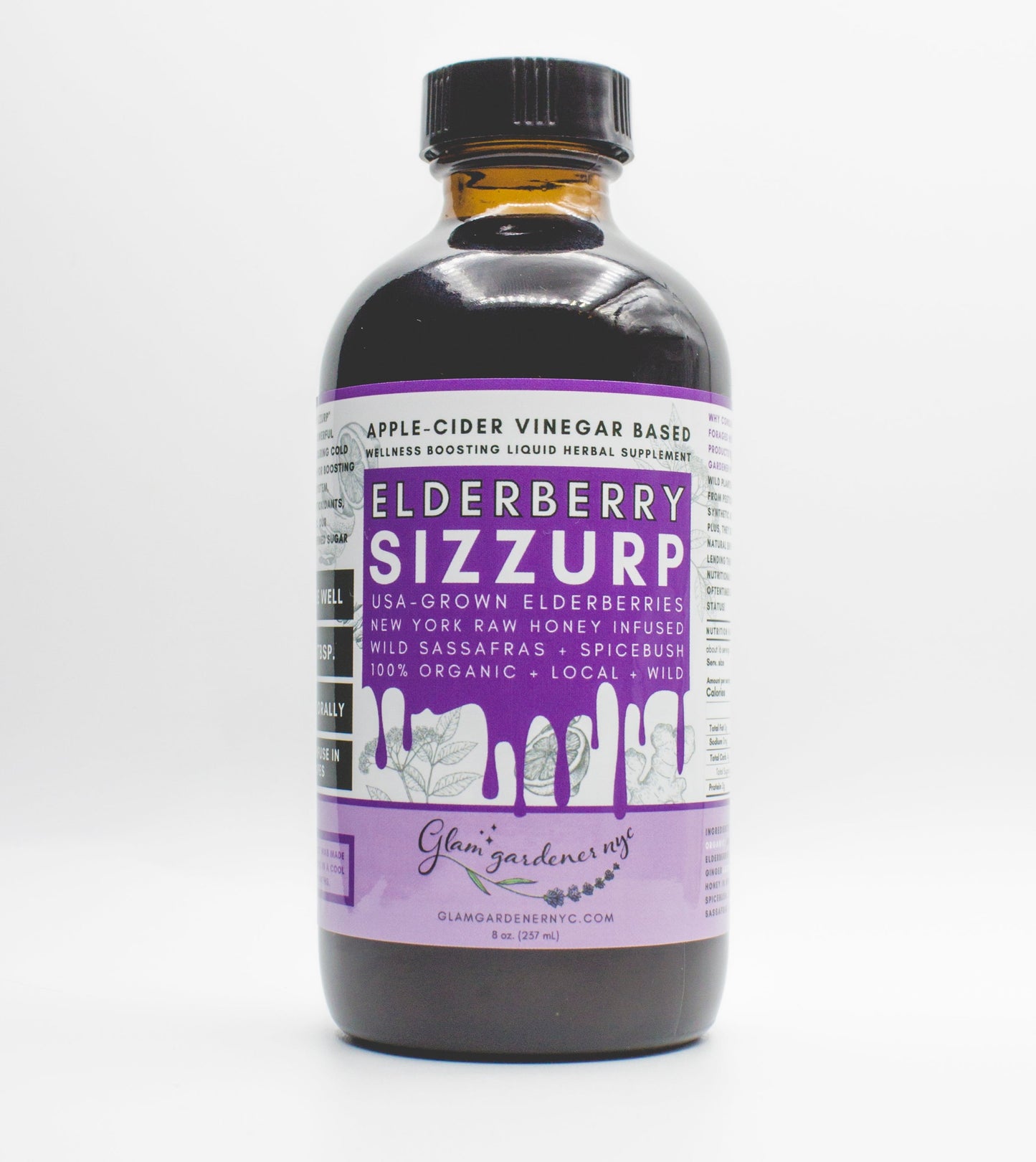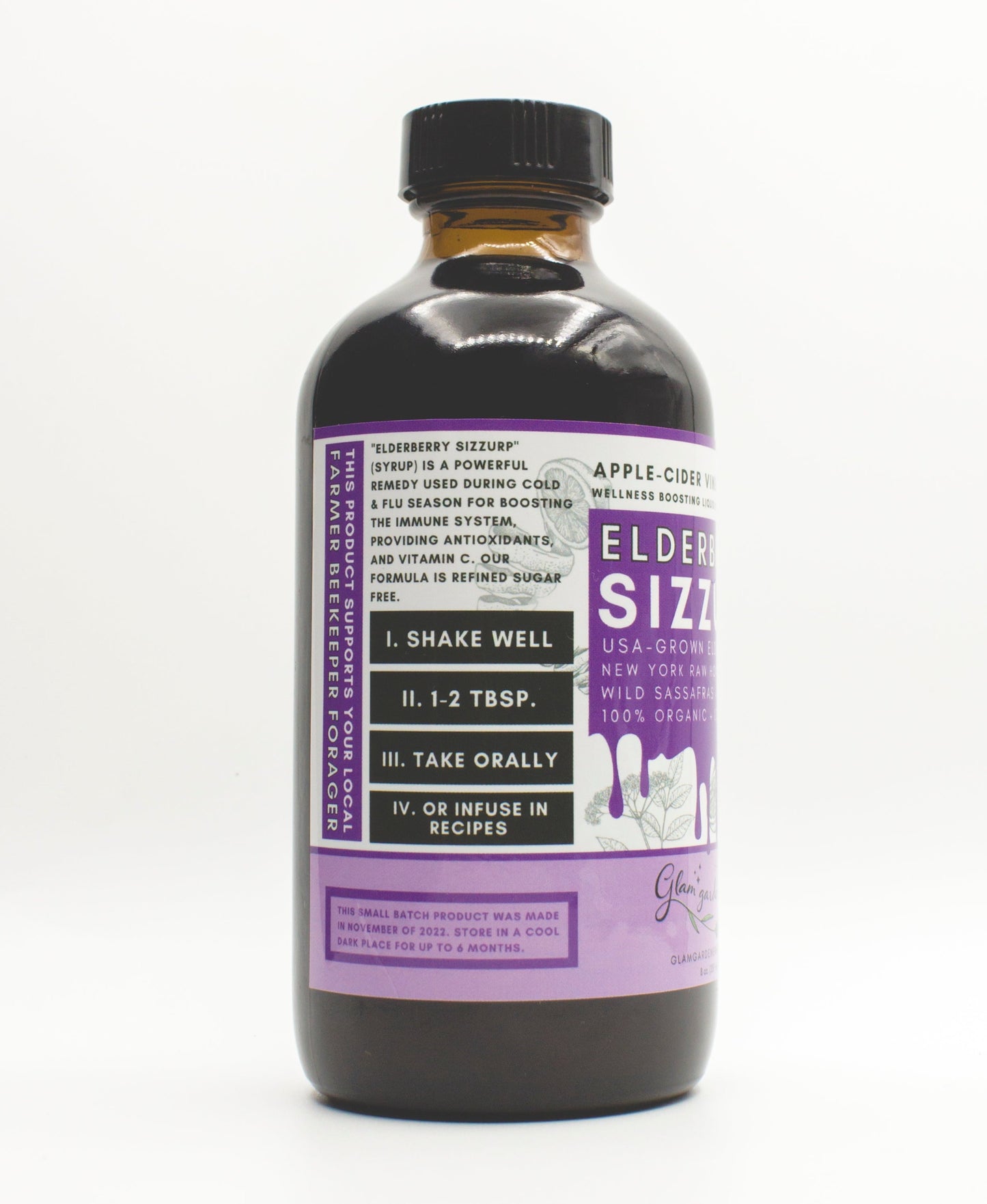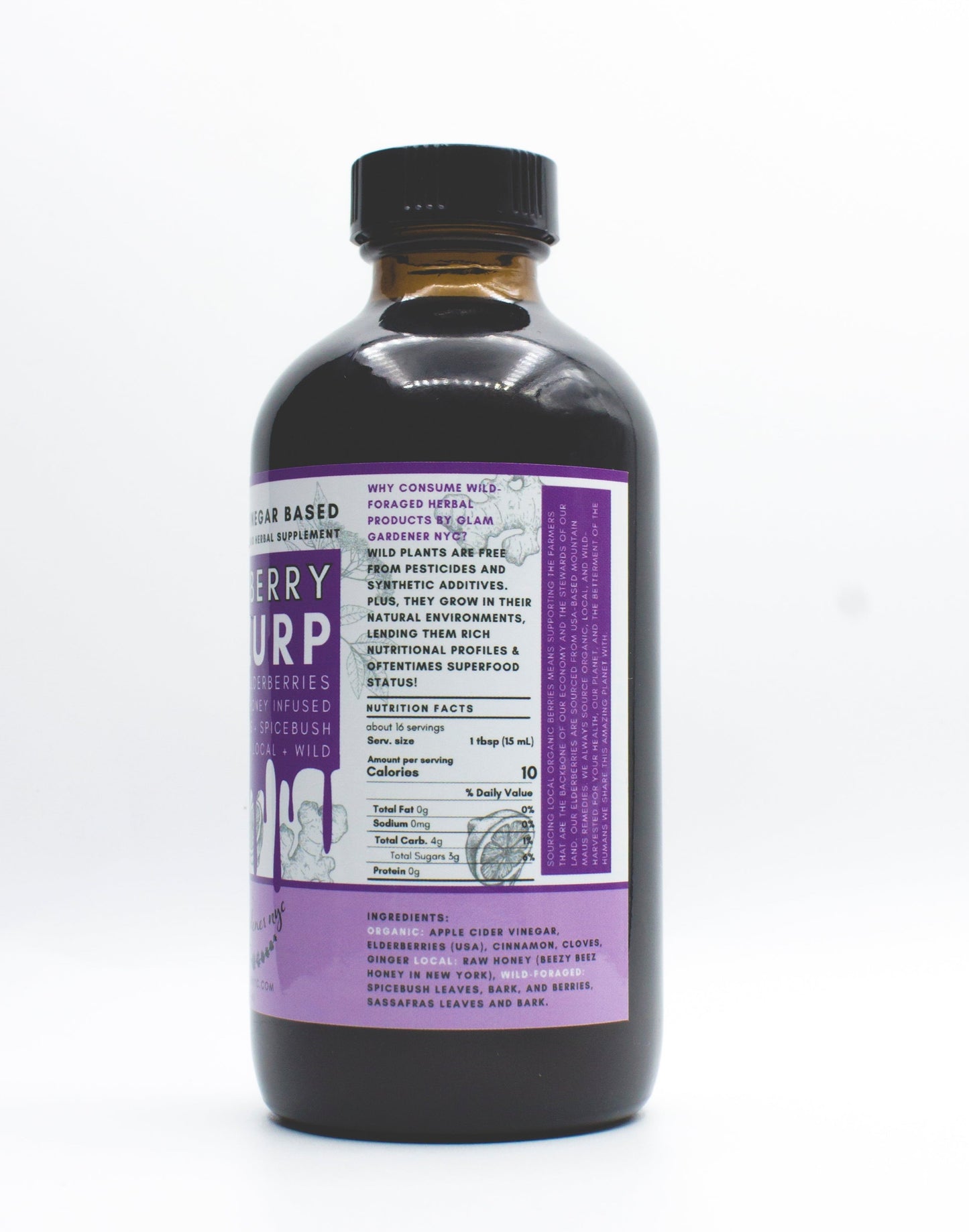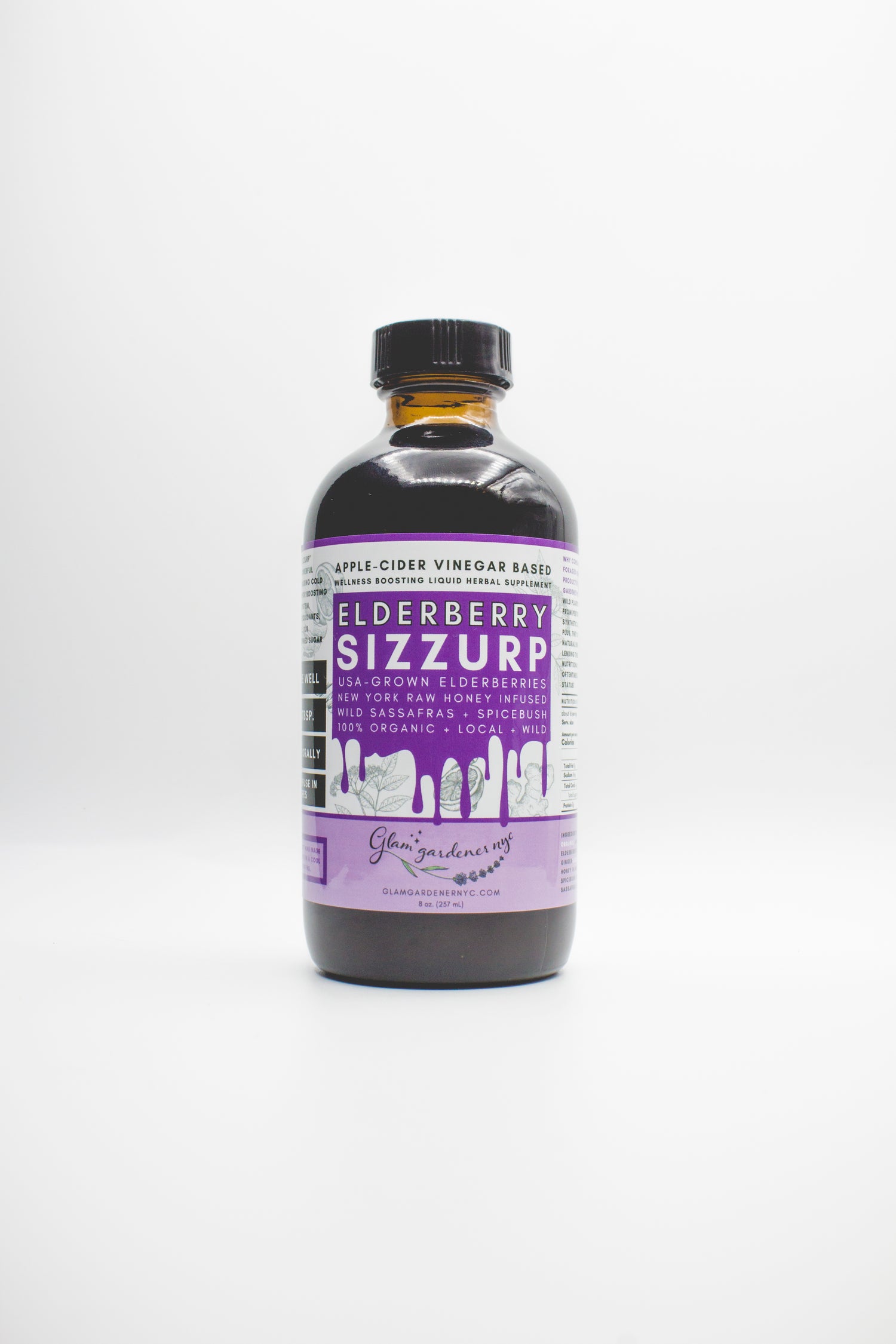 Read Our Article: What's elderberry sizzurp?
Our elderberry sizzurp is a spin on what's traditionally called elderberry syrup. It's a powerful herbal remedy used to prevent and treat common symptoms that arise throughout the cold season.
Read Article
fire cider (superfood infused daily wellness tonic)
Regular price
$25.00 USD
Sale price
$20.00 USD
Unit price
per
Sale
Sold out
Share
View full details