Regular price
Sale price
$20.00 USD
Unit price
per
Sale
Sold out
mullein, foraged responsibly in new york, new jersey, and pennsylvania 
alcohol-based tincture 
purchase includes 1 (1 oz) bottle
5670 milligrams of mullein per bottle
Mullein supports lung and respiratory health, and assists with expectoration (ejecting phlegm or mucus from the throat or lungs by coughing, hawking, or spitting). sounds gross, but it's getting the job done!
Glam Gardener NYC's tinctures are always crafted with wild-foraged plants and organic ingredients. We harvest them in local pristine forests to craft the best herbal supplement for people that take natural health seriously.
What are tinctures? Tinctures are concentrated herbal extracts made by soaking plants in alcohol, vinegar, or vegetable glycerin. These tinctures are made with alcohol. Tinctures have been around for millennia and are a key component of herbal supplementation. 
Many of mullein's health benefits are well documented in many herbal books, both old and new, and are not intended to diagnose, treat, cure, or prevent any disease. Furthermore, these statements have not been evaluated by the food and drug administration. When in doubt consult your healthcare provider or a clinically trained herbalist.
Scientific name of mullein is verbascum thapsus.
Glam Gardener NYC offers free shipping on stickers, cards, and all orders over $50.
Share
Shipping

Orders are fulfilled through USPS. Please allow for standard shipping time, which is usually 1-5 business days.
Return policy

Glam Gardener NYC takes the upmost care in packaging your orders with love. If there is something wrong with your order, please email glamgardenernyc [at] gmail.com so that I can get to the bottom of the issue. Glam Gardener NYC is a one-woman shop, so your kindness and patience is appreciated.
View full details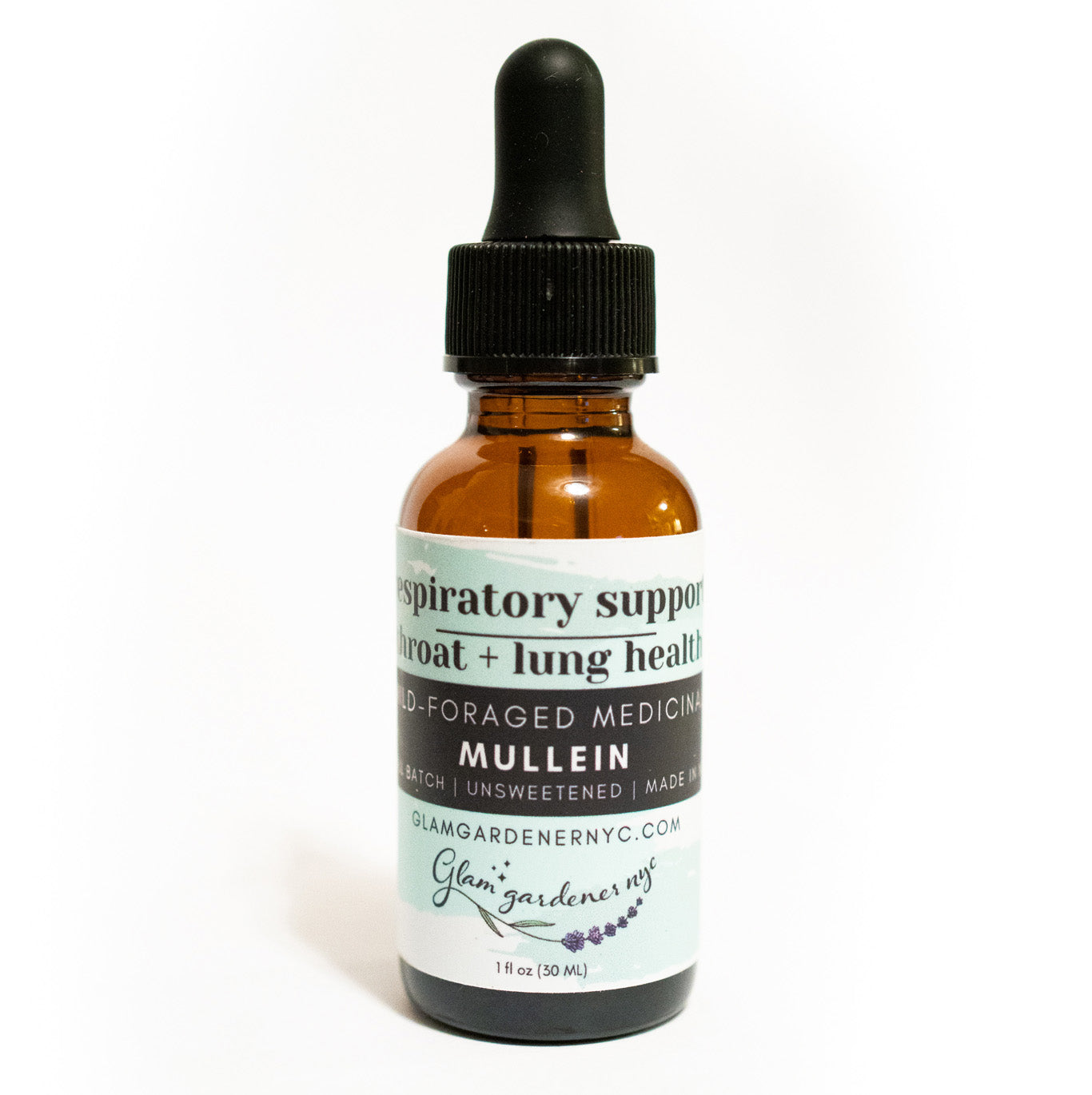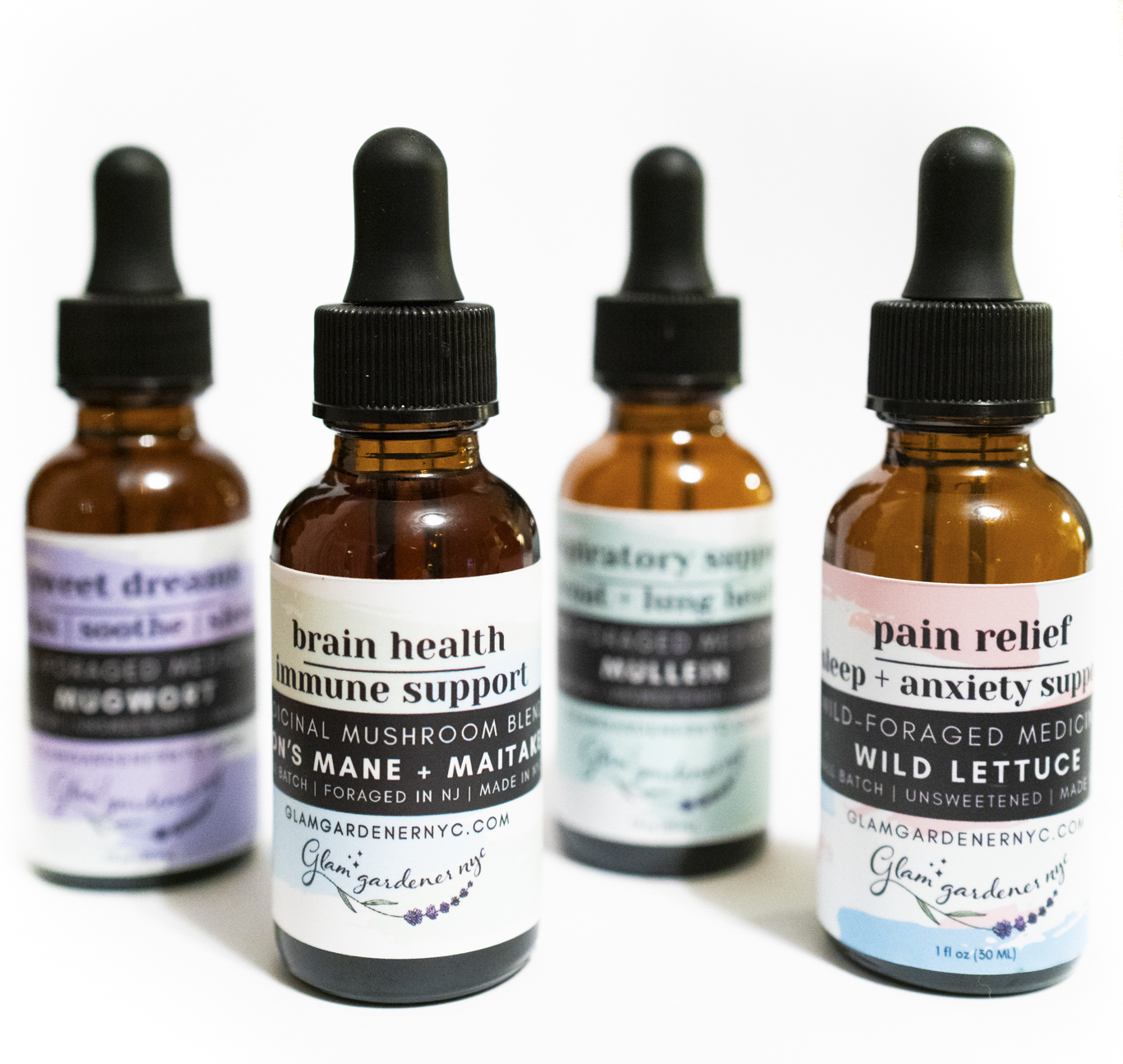 What are tinctures?
Read our article to learn about tinctures, how to take them, and how they're made.
Read Article
Wild lettuce tincture (pain + anxiety + sleep aid)
Regular price
Sale price
$20.00 USD
Unit price
per
Sale
Sold out
Share
View full details