Regular price
Sale price
$15.00 USD
Unit price
per
Sale
Sold out
2 oz. salve
Made with 100% plant-based ingredients and suitable for vegans
Handcrafted in New York with local and organic ingredients
Ingredients: Organic calendula, organic goldenrod, organic chamomile, wild-harvested self heal, Organic olive oil, Plant-based Candelilla wax, Organic chamomile essential oil 
Self Heal by Glam Gardener NYC is a scented salve intended to be applied as a natural solid perfume or healing lotion that can be applied to cuts, burns, bug bites, and wounds. Its scent is reminiscent of a sweet cup of calming chamomile tea.  
Self heal, or sometimes called heal all (prunella vulgaris) is a purple wildflower that is beloved for its healing properties. Its common name reveals that people have used this flower as a remedy for wounds both inside and outside of the body. This plant is in the mint family, a family of plants that are known for their medicinal properties, including motherwort, oregano, and more. This plant has earned the nickname of "carpenter's herb" as its recognized for its ability to soothe rough hands and little wounds that we accumulate from working with our hands. 
Goldenrod is a yellow wildflower that has been called "wound wort" for its ability to heal cuts and sores. 
Calendula is a vibrant colored, yet delicate flower often infused in oils and salves for its anti-inflammatory and skin-protecting qualities. 
Chamomile is a world-renowned nervine often blended into tea for its calming properties, but we include it in this scented salve for its anti-inflammatory and antibacterial properties. 
We use organic olive oil and plant-based candelilla wax (instead of beeswax) to sooth the skin without clogging it in this plant-based formula. 
How do you use scented salves by Glam Gardener NYC? Apply a small amount to the favorite parts of your body. We like to use it as hand lotion and apply to our chest, arms, and temples. This salve is designed to be safe for applying to cuts and wounds.
Why choose scented salves by Glam Gardener NYC? Most perfumes and scented lotions are plain old nasty. They often contain harmful ingredients, unpronounceable chemicals, and substances that disrupt our body's natural processes. Glam Gardener NYC scented salves contain 100% natural ingredients that are often organic and locally sourced. Smell good, without the bad stuff.
Glam Gardener NYC offers free shipping on stickers, cards, and all orders over $50.
Share
Shipping

Orders are fulfilled through USPS. Please allow for standard shipping time, which is usually 1-5 business days.
Return policy

Glam Gardener NYC takes the upmost care in packaging your orders with love. If there is something wrong with your order, please email glamgardenernyc [at] gmail.com so that I can get to the bottom of the issue. Glam Gardener NYC is a one-woman shop, so your kindness and patience is appreciated.
View full details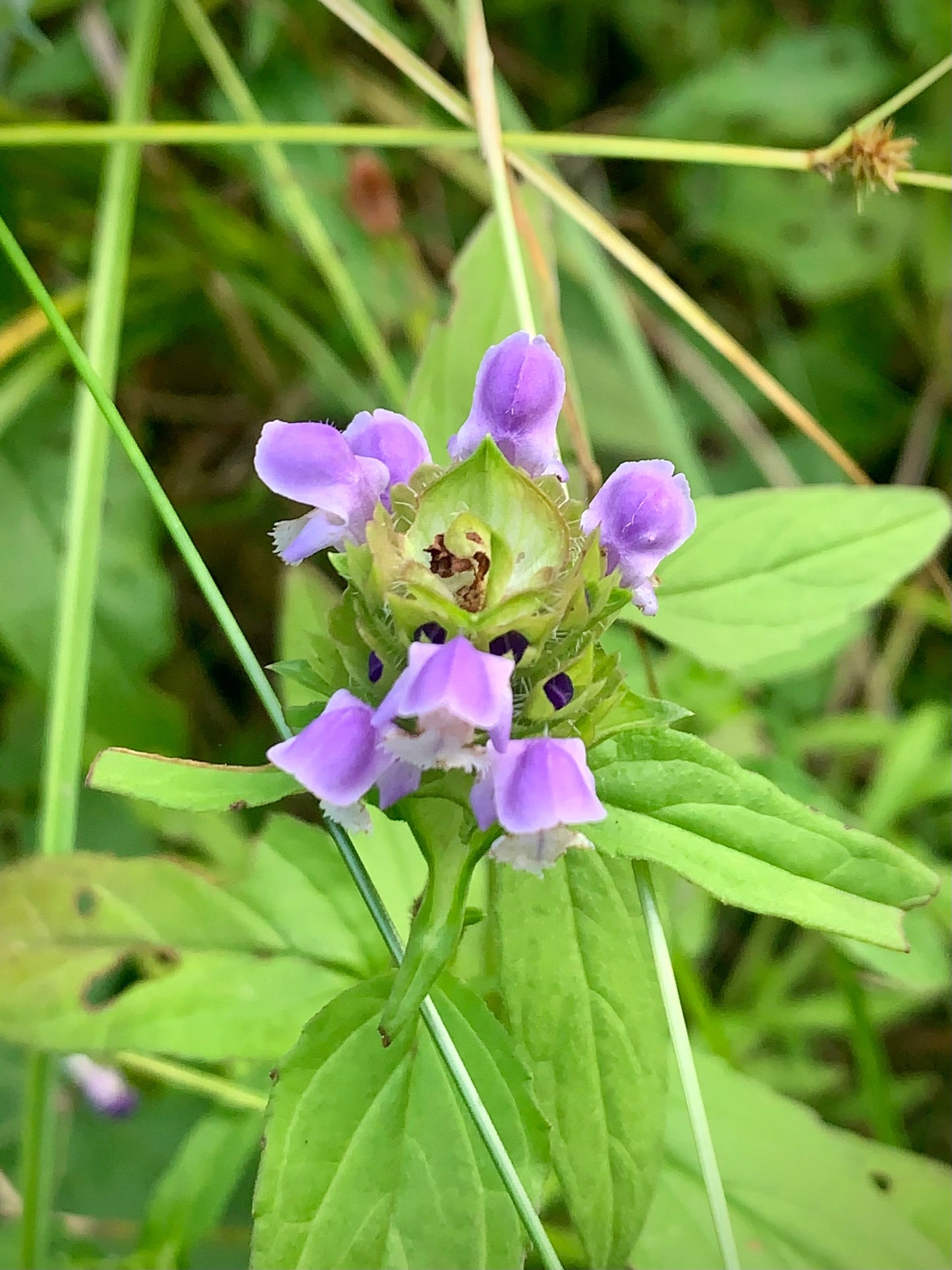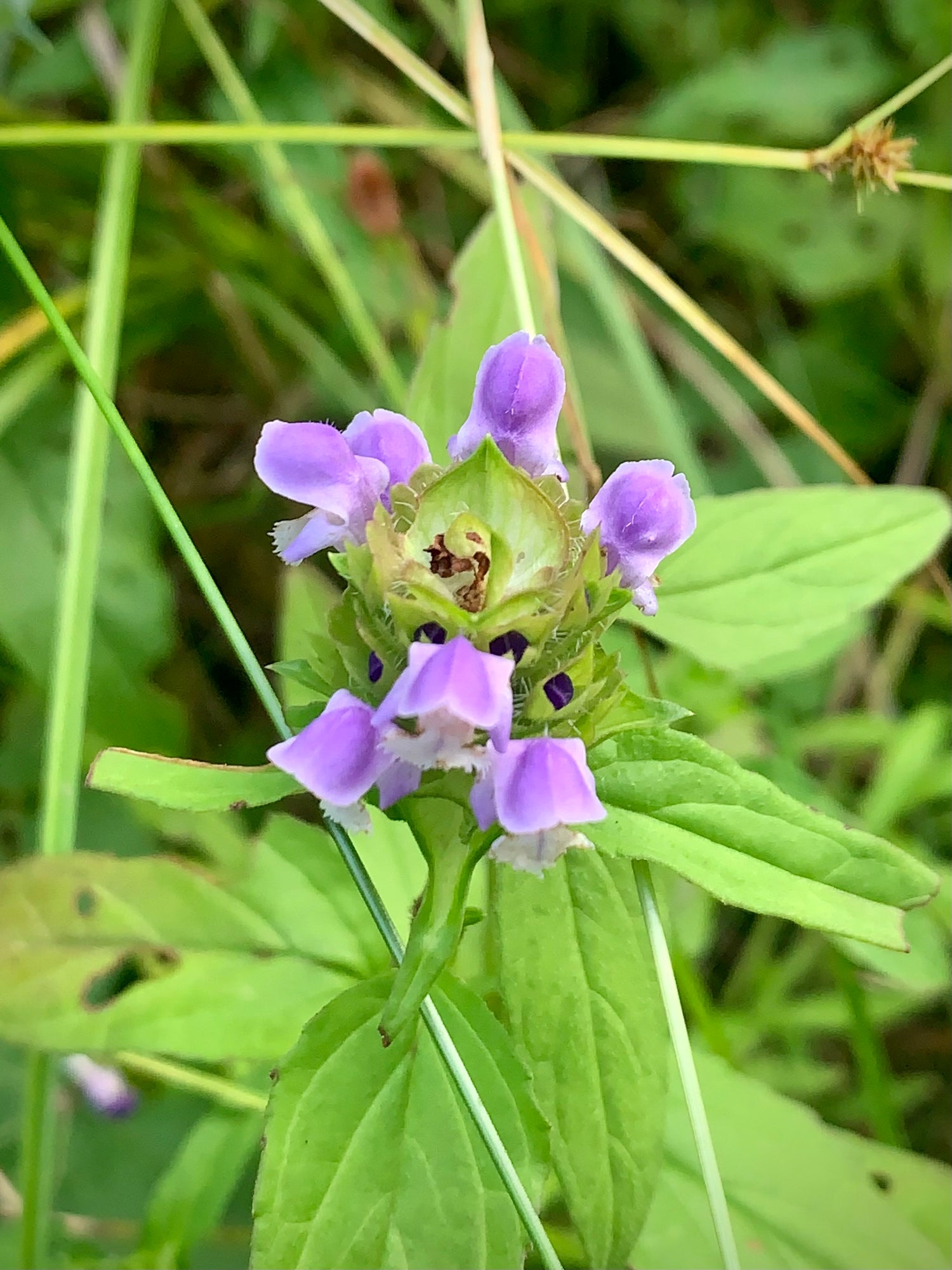 Read Our Article: Selfheal. A whimsical wildflower with the power to heal skin.
In the world of healing plants, we find many wildflowers that have been used for millennia to nourish skin. One of those is the humble wildflower that's accumulated many nicknames throughout the years: Self Heal, Heal All, Carpenter's Herb, etc., but is scientifically known as Prunella vulgaris.
Read The Article
Self Heal scented salve | natural solid perfume and healing lotion (calendula, goldenrod, chamomile, and wild-harvested self heal)
Regular price
Sale price
$15.00 USD
Unit price
per
Sale
Sold out
Share
View full details