Regular price
Sale price
$20.00 USD
Unit price
per
Sale
Sold out
White screen-printed design on black bag
Bag size: 15.5 x 13.5
Organic cotton tote bag
Screen-printed in Staten Island, New York City
I play with deadly plants. Don't fuck with me. Need I say more?
The text wraps around one of our favorite wild plants called Datura stramonium. Datura stramonium is a wild plant that will send you on a trip, or a trip to the underworld.
It's found it in places as common as community gardens, beaches, and parking lots. Datura makes a fool out of curious newbies looking to get a free legal high. The trip reports detail the delirium, extended emergency room visits, and vomiting galore. Oh, death too.
There's folklore about the spirit of this plant. Traditionally, it was used by various cultures—like the Aztecs—to communicate with the Gods. Perhaps there are communities today that deeply understand and honor the potential of this plant.
But Datura Stramonium is a great way to practice limits and boundaries.
This is my message to you.
1. Don't fuck with her.
2. Don't ask us to send you any.
3. Don't fuck with a forager that knows their deadly plants.
Sport this tote to keep haters away while you're grocery shopping, doing your runs around town, or as a foraging bag for harvesting plants in the field.
Glam Gardener NYC offers free shipping on stickers, cards, and all orders over $50.
Share
Shipping

Orders are fulfilled through USPS. Please allow for standard shipping time, which is usually 1-5 business days.
Return policy

Glam Gardener NYC takes the upmost care in packaging your orders with love. If there is something wrong with your order, please email glamgardenernyc [at] gmail.com so that I can get to the bottom of the issue. Glam Gardener NYC is a one-woman shop, so your kindness and patience is appreciated.
View full details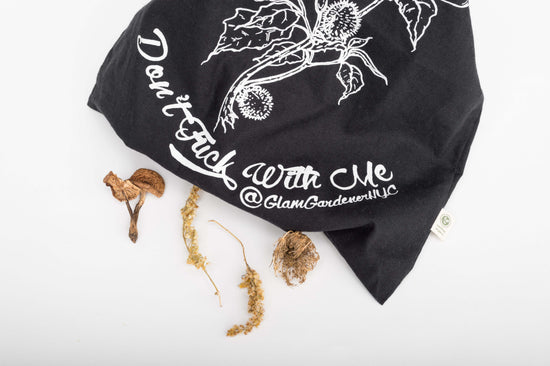 I play with deadly plants, don't f*ck with me sticker
Regular price
Sale price
$2.00 USD
Unit price
per
Sale
Sold out
Share
View full details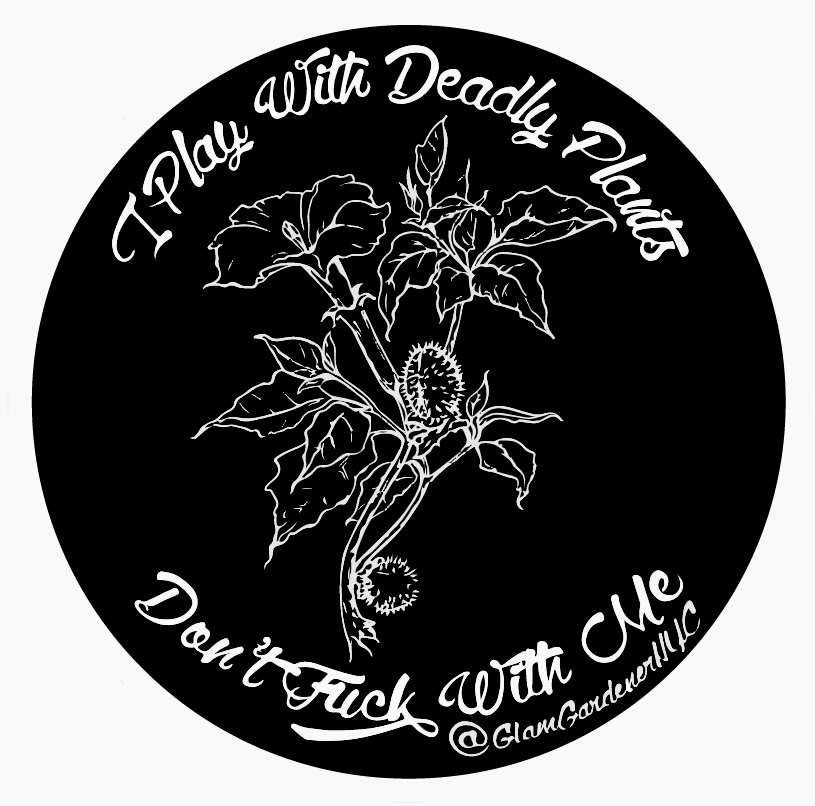 Shop All Threads & Fibers