Regular price
$20.00 USD
Sale price
$18.00 USD
Unit price
per
Sale
Sold out
Wild-harvested Mugwort, Wild Lettuce, Red Clover, and Organic Hibiscus
Wildcrafted and organic ingredients harvested in pristine forests or organic farms
56 grams of loose tea (2 ounce)
30+servings
Plastic-free packaging
Flavor notes: Fruity like tropical hibiscus, but sage-like due to mugwort
This tea blend works to ease menstrual symptoms by addressing hormone imbalances, easing pain, and promoting a calming sensation throughout the body. Mugwort lends this blend a sage-like taste, while wildflowers red clover and hibiscus elevate its sweetness. Drink when you're ready to relax. Below are some of the common properties associated with each plant in this tea blend.
Mugwort has been used for thousands of years in medicinal, spiritual, and edible preparations. often consumed for stomach and intestinal conditions including, menstrual cramps, diarrhea, constipation and more. Mugwort is also used to help facilitate vivid and lucid dreams. 
Red clover contains active phytoestrogens that bind with endogenous estrogen receptors. Red clover is in a variety of herbal products aimed to regulate the menstrual cycle and address symptoms of menopause.
Hibiscus flowers are a diuretic, meaning they rid your body of salt and water, reducing bloating. They also contain Vitamin C and add a lightly sweet and delicate flower to this blend.
Wild lettuce has calming, relaxing, and pain-relieving effects. It is often called "opium lettuce" because it was used during the 19th century when opium couldn't be obtained. Don't worry—there are no opiates in this plant! 
This is a small-batch product, meaning that there is a limited quantity available. If you own this product, you are one of a special few! We harvest the wild-foraged plants in this blend ourselves. We work at our capacity and within the earth's limit, resulting in a small batch of seasonally available herbal products.
All of these plants' health benefits are well documented in many herbal books, both old and new, and are not intended to diagnose, treat, cure, or prevent any disease. Furthermore, these statements have not been evaluated by the food and drug administration. when in doubt consult your healthcare provider or a clinically trained herbalist. 
In addition to all the benefits listed, these plants have additional benefits, side effects, and interactions. Please do your own research before consuming. 
Scientific names of each plant are: artemisia vulgaris, trifolium pratense, hibiscus sabdariffas, and lactuca virosa.
Glam Gardener NYC offers free shipping on stickers, cards, and all orders over $50.
Share
Shipping

Orders are fulfilled through USPS. Please allow for standard shipping time, which is usually 1-5 business days.
Return policy

Glam Gardener NYC takes the upmost care in packaging your orders with love. If there is something wrong with your order, please email glamgardenernyc [at] gmail.com so that I can get to the bottom of the issue. Glam Gardener NYC is a one-woman shop, so your kindness and patience is appreciated.
View full details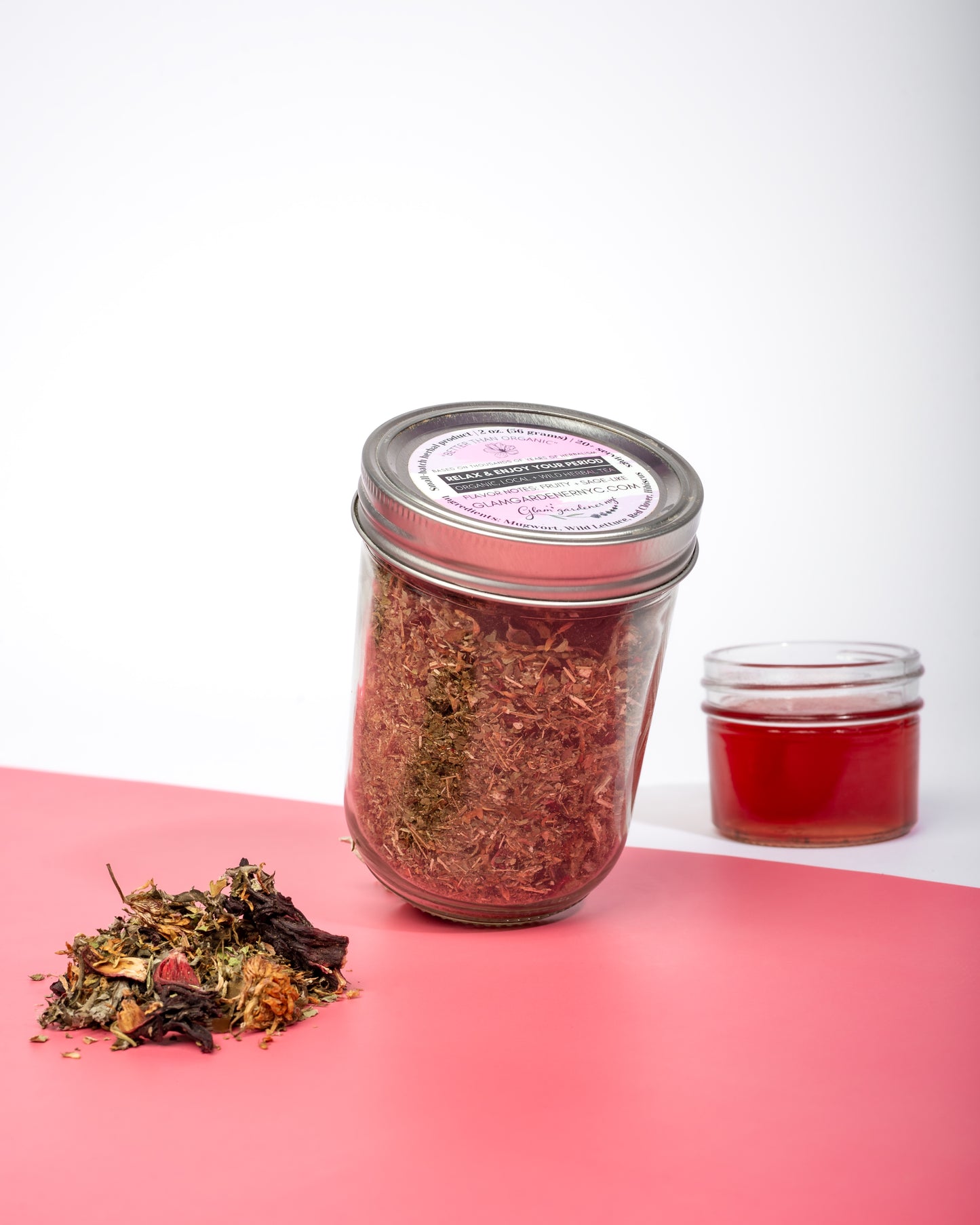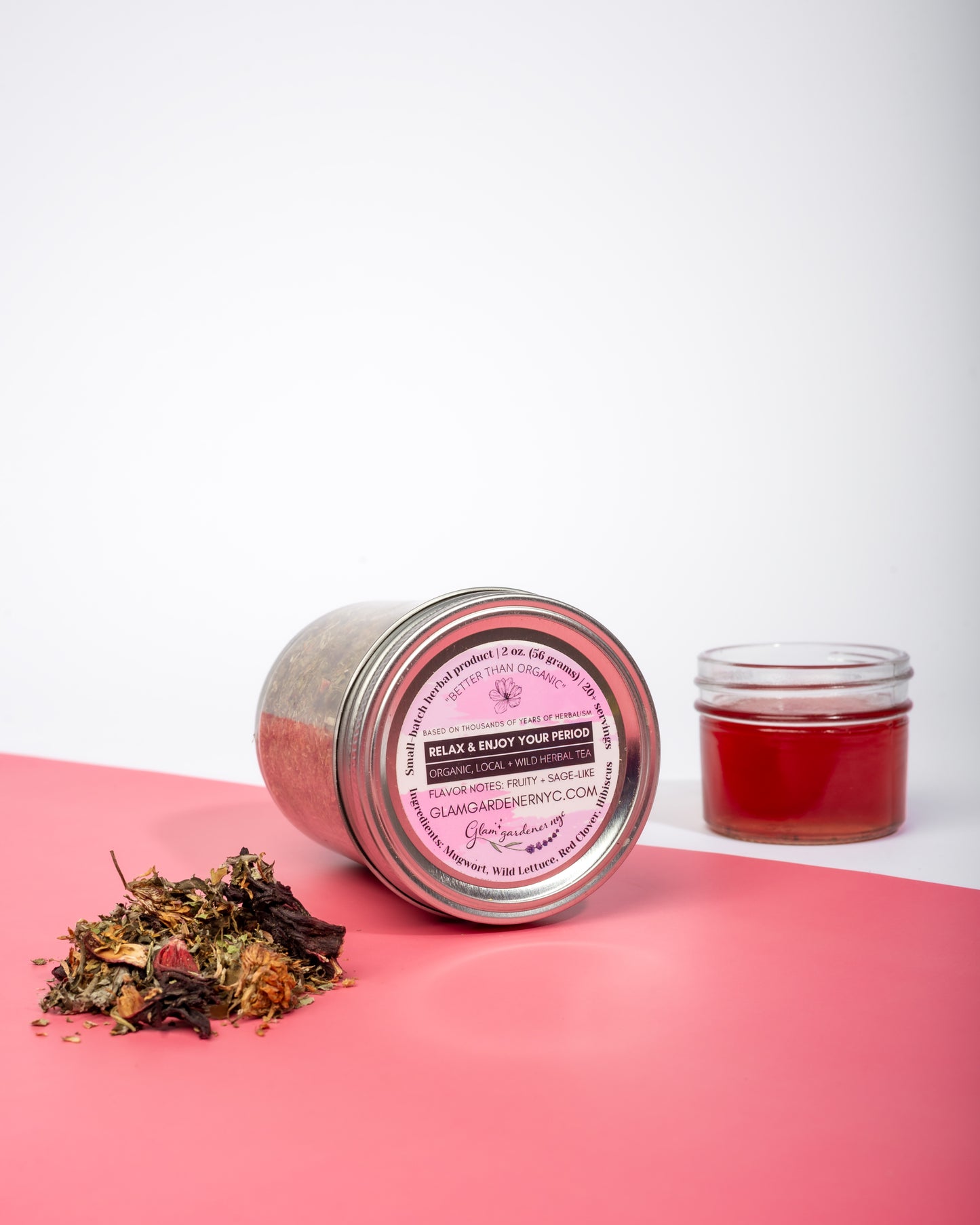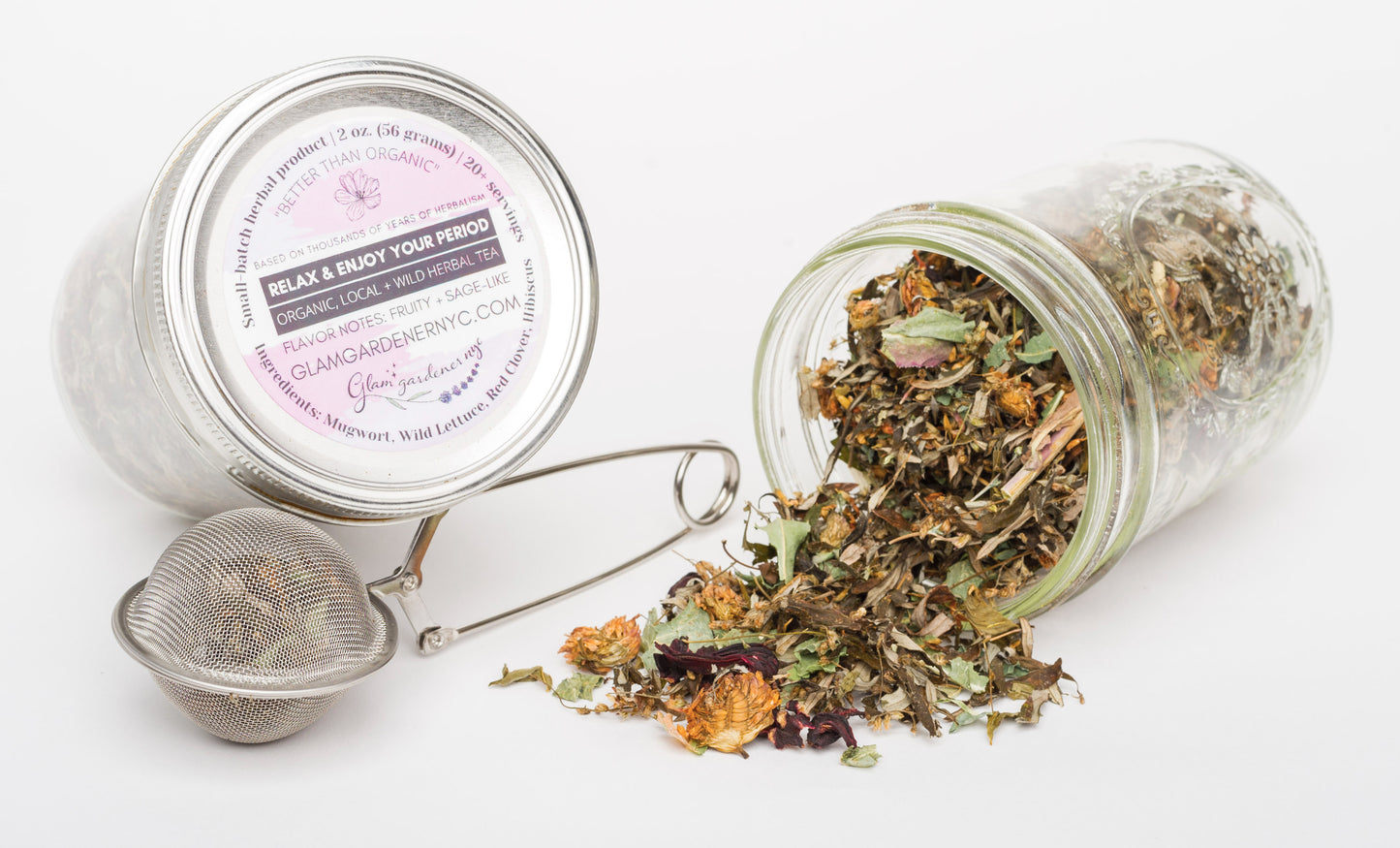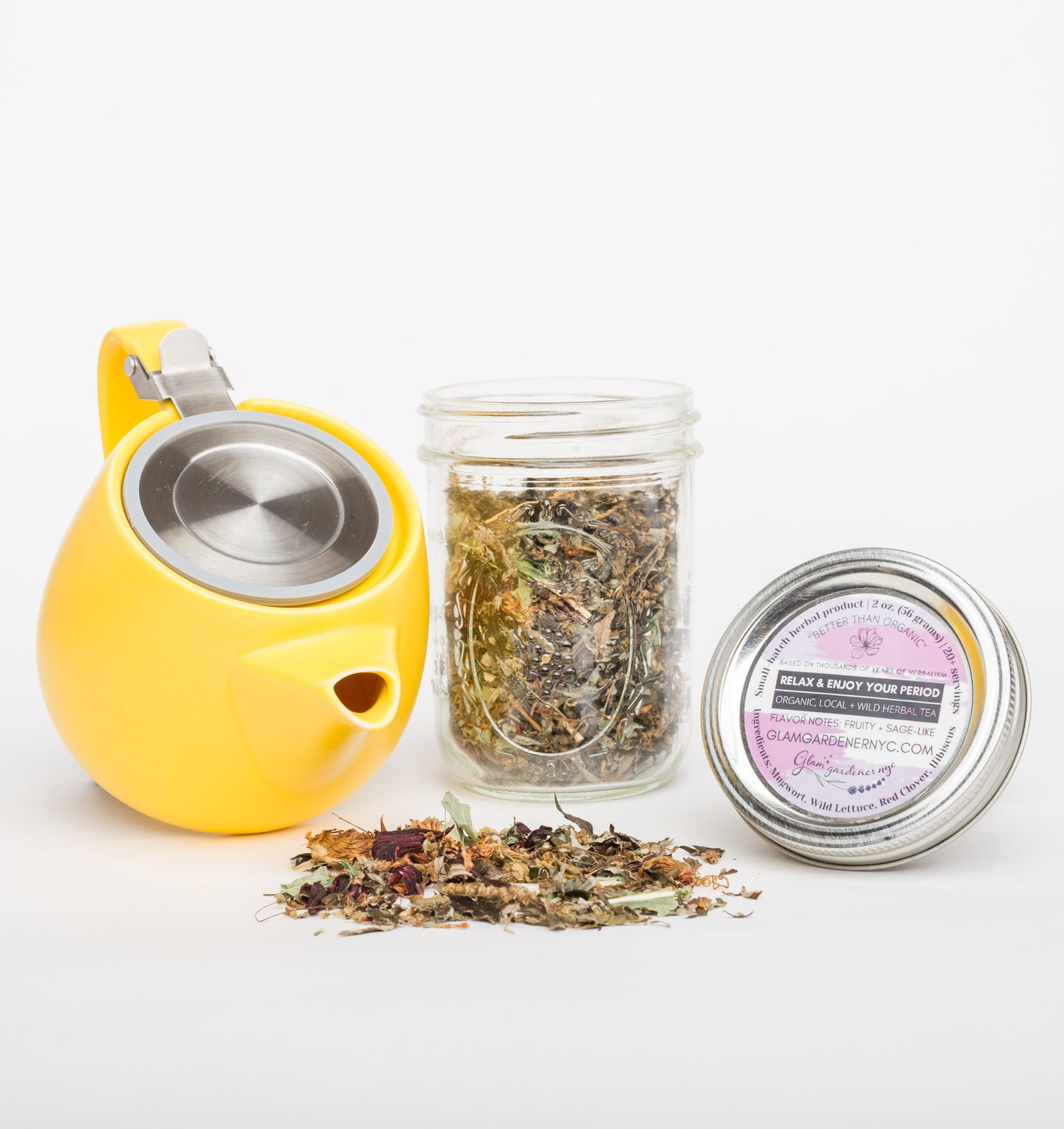 Tea Infuser | Stainless Steel & High Quality
Regular price
Sale price
$3.00 USD
Unit price
per
Sale
Sold out
Share
View full details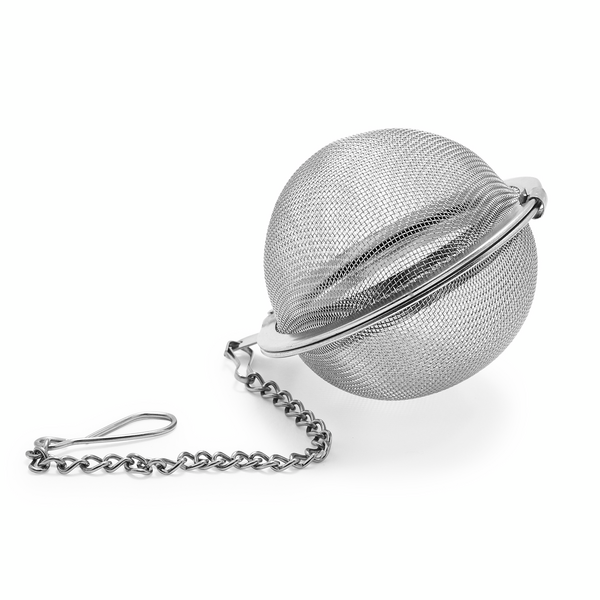 Relax and enjoy your period bagged herbal tea (designed for menstrual symptoms)
Regular price
Sale price
$15.00 USD
Unit price
per
Sale
Sold out
Share
View full details