Regular price
Sale price
$20.00 USD
Unit price
per
Sale
Sold out
St. John's wort foraged in Pennslyvania, organic vodka, water, certified sustainable palm-based vegetable glycerin
double extracted
purchase includes 1 (1 oz) bottle
St. John's wort is a flowering shrub that is native to Europe, but grows wild across much of the United States and Canada. The flowers and leaves of St. John's wort contain active ingredients such as hyperforin, which exhibits antidepressant activity.
People use St. John's wort to address symptoms of depression and seasonal affective disorder (seasonal depression). It's been used for centuries for various mental health conditions. This plant has been researched by the NIH, Mayo Clinic, and by many scientific bodies across the globe.
It's sold in small herb shops and large distributors like Amazon. But most St. John's Wort-based herbal products aren't wild foraged and aren't sourced in the USA, which diminishes their quality.
Glam Gardener NYC's tinctures are always crafted with wild-foraged plants and organic ingredients. We harvest them in local pristine forests to craft the best herbal supplement for people that take natural health seriously.
What are tinctures? Tinctures are concentrated herbal extracts made by soaking plants in alcohol, vinegar, or vegetable glycerin. These tinctures are made with alcohol. Tinctures have been around for millennia and are a key component of herbal supplementation.
Disclaimers:
St. John's Wort can interact with many prescription medications, reducing their effect. Consult your doctor before consuming St. John's Wort if you are on prescription medication. To learn how St. John's wort may interact with common medications, click here for a resource by the Mayo Clinic.
Many of St. John's Wort's health benefits are well documented in many herbal books, both old and new, and are not intended to diagnose, treat, cure, or prevent any disease. Furthermore, these statements have not been evaluated by the food and drug administration. When in doubt consult your healthcare provider or a clinically trained herbalist.
Scientific name of St. John's Wort is Hypericum perforatum.
Customers in Ireland and Israel will not be able to order this item.
Glam Gardener NYC offers free shipping on stickers, cards, and all orders over $50.
Share
Shipping

Orders are fulfilled through USPS. Please allow for standard shipping time, which is usually 1-5 business days.
Return policy

Glam Gardener NYC takes the upmost care in packaging your orders with love. If there is something wrong with your order, please email glamgardenernyc [at] gmail.com so that I can get to the bottom of the issue. Glam Gardener NYC is a one-woman shop, so your kindness and patience is appreciated.
View full details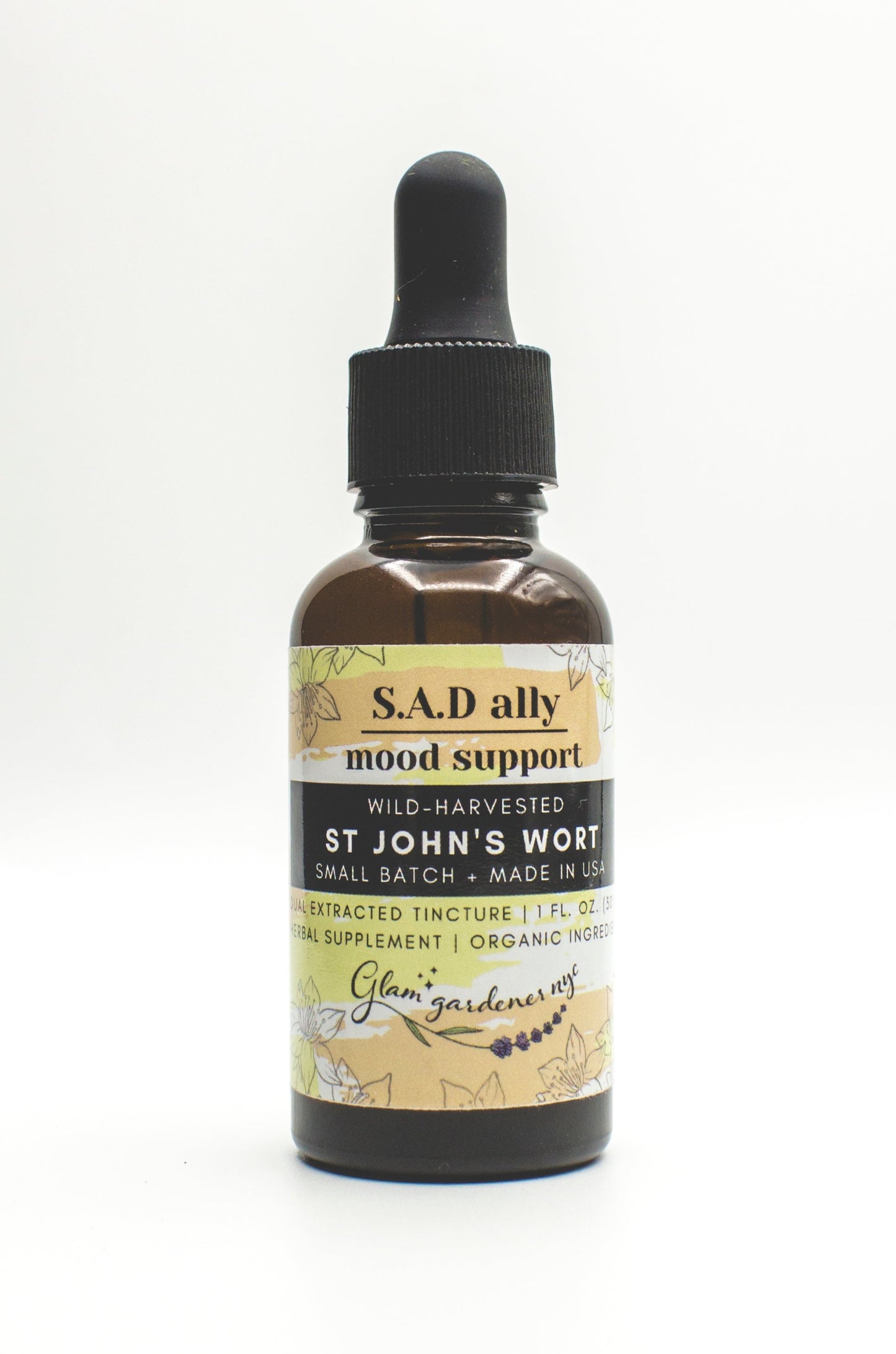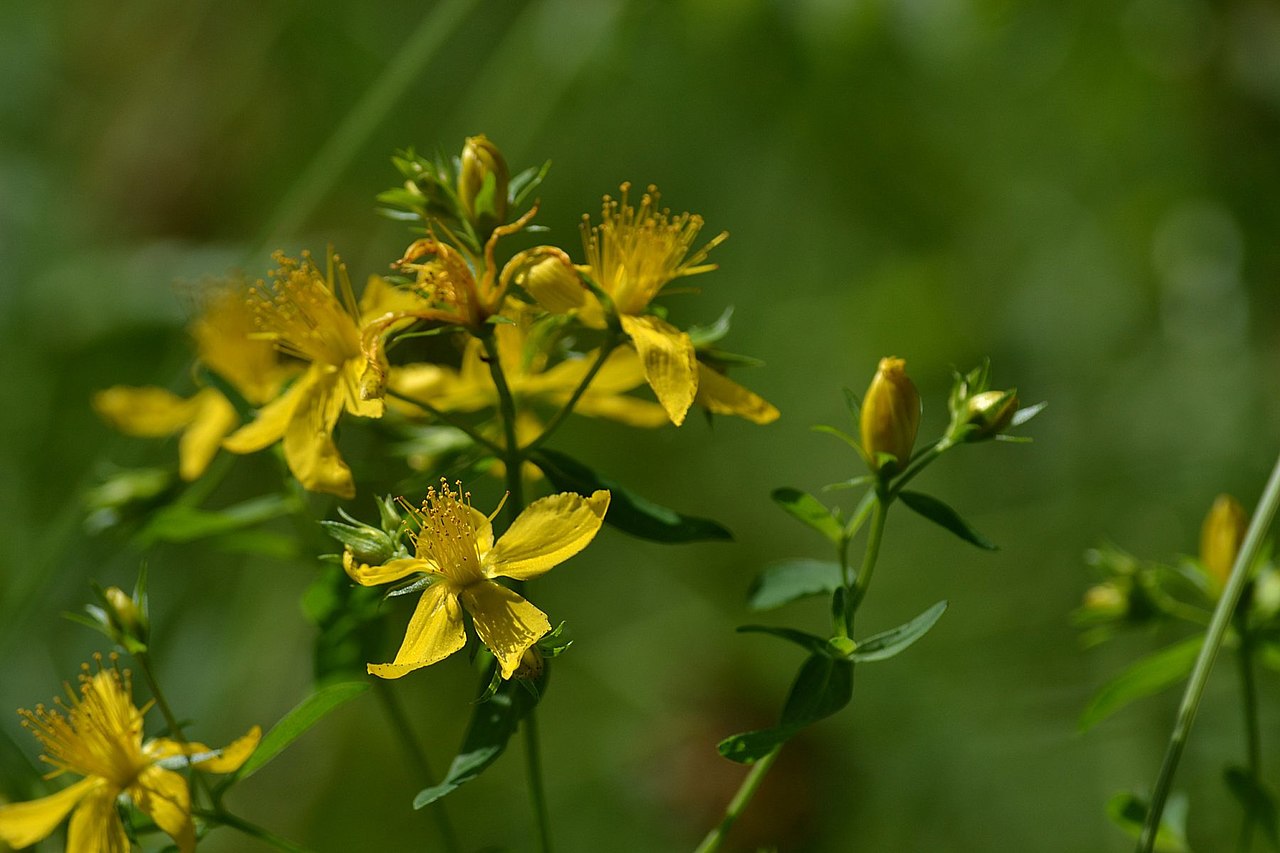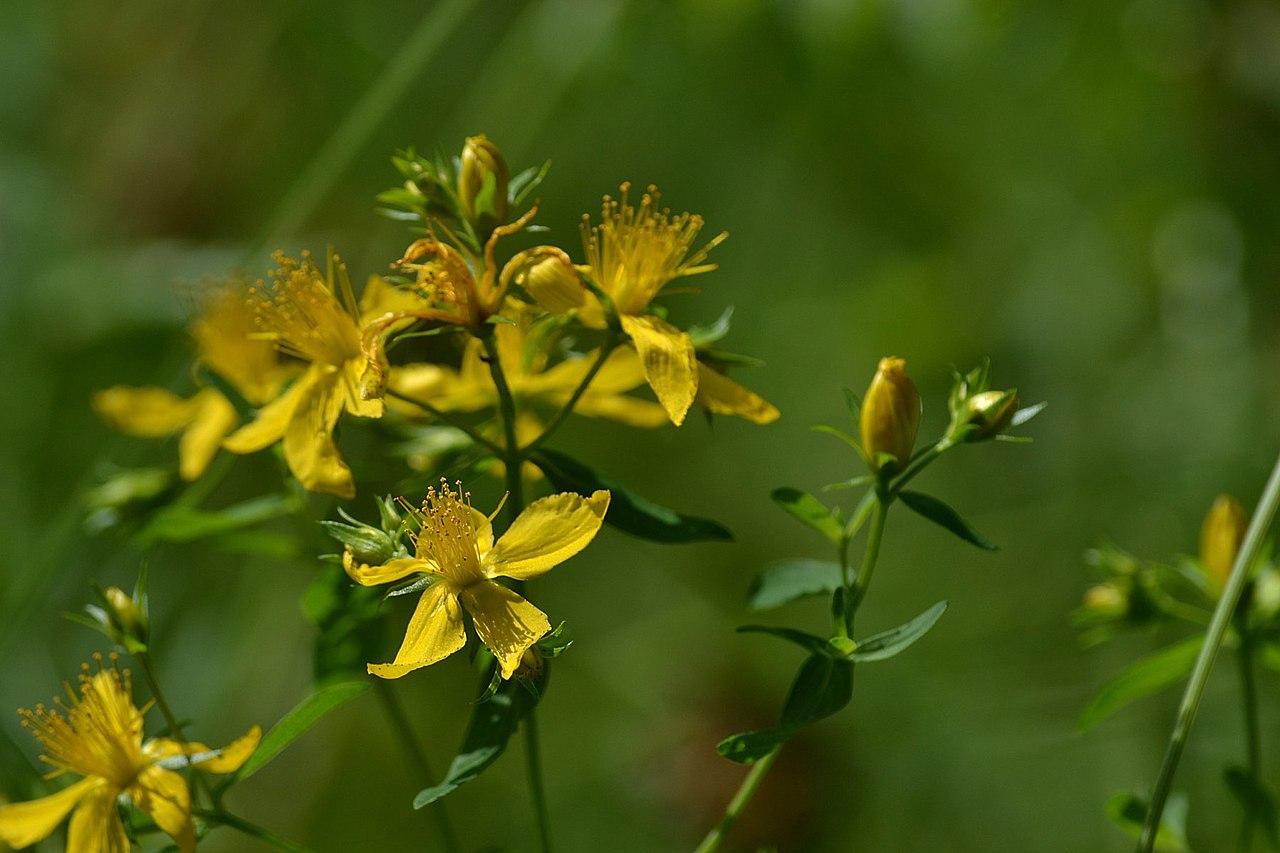 Read Our Article: St. John's wort & depression
St. John's wort is known as the anti-depressant, mood-boosting, seasonal affective disorder battling plant.
Read Article
Wild lettuce tincture (pain + anxiety + sleep aid)
Regular price
Sale price
$20.00 USD
Unit price
per
Sale
Sold out
Share
View full details